Dining at the Gothenburg Hotel
GHILLIES RESTAURANT
&
THE LOUNGE
The restaurant is beautifully done. The decor, the staff and of course the food are top notch. Will be back again for the steak. Already feel like an old friend! -
First class service as always. Made to feel very welcome and the food was delicious. Thank you!



​
Marie 5★ Facebook
A fantastic meal tonight and a great restaurant. Nice to blether with the owners and look forward to our next visit! 



Scott 5★ Facebook​​
Lunch Menu (Served from 12pm - 5pm)
Evening Menu (Served from 5pm)
sit back, smell the coffee & relax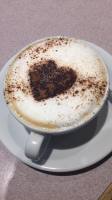 Our lounge area is conveniently placed on the ground floor of the hotel - with disabled access too so nobody misses out on our delicious homecooked meals!

open from 10am daily (10.30am on a sunday) for breakfast - you can sit in our newly decorated lounge with friends & family and let our friendly staff take care of you.

our main dining menus can be enjoyed from 12pm daily aswell - there is an extensive choice to suit everyone; check out the menu to see which of our dishes can be altered to cater for dietary needs but our kitchen team are always happy to accommodate!
spaces are limited so we do always encourage booking - especially for larger tables!
LOUNGE EXCLUSIVE

Enjoy a complimentary Americano, Latte, Cappuccino, Mocha or Tea when you purchase a portion of Churros or Cheesecake
Available in our lounge daily from 11am!
don't forget to ask your server about our decaff coffee/tea, herbal and fruit teas too if you're not a caffiene fan.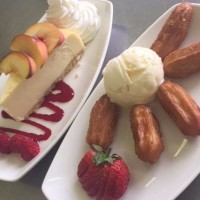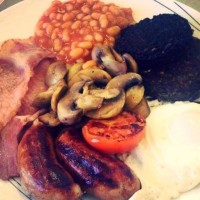 good food is the foundation of genuine happiness
Our AWARD WINNING restaurant is located on the 1st floor of the hotel; at the moment unfortunately we do not have wheelchair/disabled access but it is something we hope to have in the future!
ghillies is a beautifully decorated, intimate space - perfect for all dining occasions. Our menu is tailored to reflect the best seasonal scottish produce and our talented chefs work hard to bring you quality dishes.

Don't forget - we happily cater for all dietary restrictions; so please inform your server if you have any before ordering.
spaces are limited so we do always encourage booking - especially for larger tables!
EVERY FRIDAY FROM 5PM YOU AND A FRIEND CAN ENJOY:
two rump steaks;
one bottle of house wine

two sirloin steaks;
one bottle of house wine

SOUP OF THE DAY

CHEF'S SPECIALTY STARTER

ROAST OF THE DAY
WITH ALL THE TRIMMINGS

DESSERT OF THE DAY
the fondest memories are made gathered round the table
                               private dining experience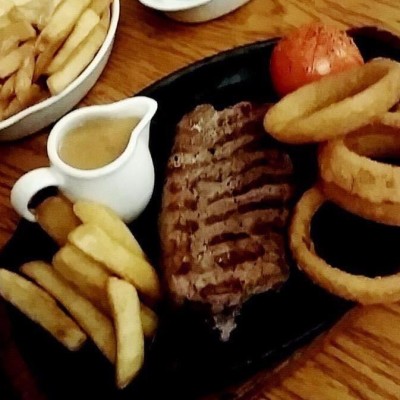 LOOKING FOR SOMEWHERE TO HOST A PRIVIATE DINING EXPERIENCE?
LOOK NO FURTHER THAN THE GOTHENBURG HOTEL! WE HAVE OUR RESTAURANT OR OUR FUNCTION SUITE WHICH CAN BE USED FOR ANY DINING OCCASION!

LET OUR HEAD CHEF AND RESTAURANT MANAGER DEVELOP A MENU TO SUIT YOUR NEEDS; WHETHER YOU REQUIRE A BUFFET, SIT-DOWN MEAL OR EVEN AN AFTERNOON TEA - THEY WILL TAKE YOU THROUGH A RANGE OF PACKAGES AND OPTIONS TO ENSURE YOU GET EXACTLY WHAT YOU WANT!
PRICES VARY DEPENDING ON YOUR PACKAGE BUT WE ARE ALWAYS HAPPY TO PROVIDE A NO-OBLIGATION FREE QUOTE. ALL YOU HAVE TO DO IS BOOK IN WITH OUR RESTAURANT MANAGER - STEPHANIE VICKERS AND ARRANGE A MEETING.